3 minutes to read
Exclusive: A new poll has shown that two-thirds of those polled support Covid-19 vaccines are made mandatory for the NHS and nursing home staff.
An exclusive survey for PoliticsHome, conducted by Redfield & Wilton Strategies, found that 70% of those polled supported mandatory jabs for NHS staff, while 71% said nursing home workers should also get vaccinated .
The poll for PoliticsHome, conducted last week with a sample of 1,500, follows Sajid Javid's announcement that Covid jabs will be mandatory for all frontline NHS staff in England from April of next year.
Staff with medical reasons for not having a vaccine and workers who do not have direct contact with patients will be exempt from the rule.
A government ban on unvaccinated people working in nursing homes went into effect last Thursday.
Announcing the move to the House of Commons, the Health Secretary described his decision as imperative to "avoid preventable damage and protect NHS patients".
"The weight of the data shows that our vaccinations have kept people safe and saved lives. This is especially true for vulnerable people in health and care settings, "Javid said.
"I am aware not only of our need to protect human life, but of our imperative to protect the NHS and the services we all rely on," he added.
To date, more than 93% of frontline NHS workers have received a first dose of the vaccine, while 90% are fully immunized.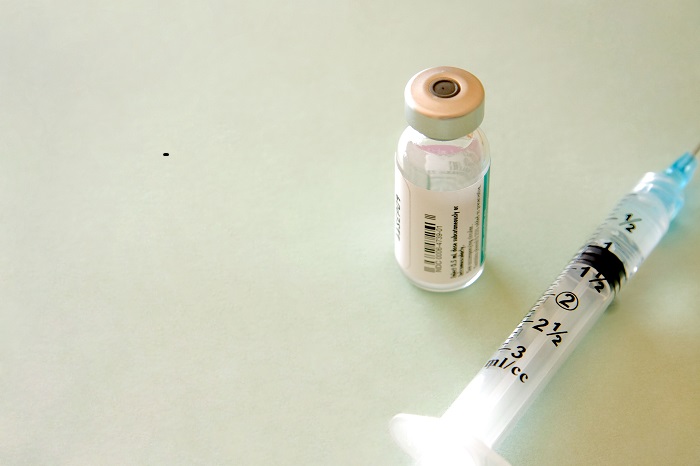 The new poll also found that people broadly support mandatory vaccination for a range of professions outside of healthcare.
Almost two-thirds (68%) of those surveyed believe that teachers should be obliged to be vaccinated.
The figure then drops slightly for MPs (61%), professional footballers (57%) and civil servants (56%).
Meanwhile, more than half (56%) said they supported Covid vaccines to be made mandatory for staff in any industry "if their employers insist."
Despite strong public support for mandatory jabs in various sectors, unions described Javid's decision to force them on frontline NHS staff as causing "more harm than good".
"We are really concerned that the government has not listened to what many people told them during the consultation that they could potentially seek a hammer on this using the law," said Helga Pile, Deputy Director of Health at Unison.
"We have over 90% of the staff who have already received the vaccine and the methods we worked on with employers were really successful in terms of persuading, reassuring people and letting them know if they have a reaction. , they can have free time.
"It worked really well, but now we risk potentially undoing some of it by convincing people."
Although unions have spoken out against the Health Secretary's decision, nearly two-thirds of those surveyed (67%) say they are not sympathetic to those who "do not want or hesitate" to receive a Covid vaccine .
Only 33% said they sympathize with those who refuse to be bitten.
Commenting on surveys on compulsory vaccines for health and care workers, a spokesperson for the Department of Health and Social Affairs said: 'The NHS and health workers do an incredible job and we are grateful to those who have chosen to be vaccinated.
"It's about patient safety – we know vaccines work and if people in hospital and care are exposed to Covid-19 it could be fatal. It is our duty to ensure that they are as safe as possible.
Home Newsletters
PoliticsHome provides the most comprehensive coverage of UK politics anywhere on the web, offering high quality original reports and analysis: